The Big Survey 2021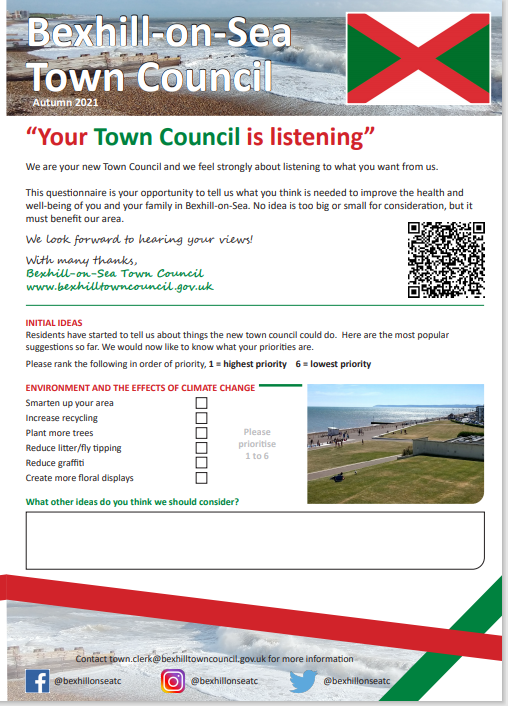 The results are in! Thank you to everyone that took part in our consultation.
Click on the link below to read the results of our Big Survey 2021. We have provided a summary of the results and a more detailed analysis.
The town council will be using this data to formulate its five year strategy.
If you've got anything else to add you can always email us or come along to a meeting and tell us about any local issues.
The full council meets on the third Wednesday of every month at the Town Hall in Bexhill.